Stephanie Ann Newton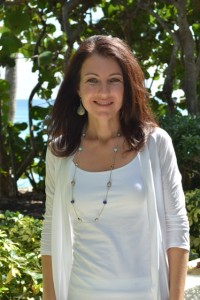 I am a former pharmaceutical sales representative – turned – holistic junkie, after myself and my children experienced a miraculous restoration of health by homeopathic medicine! I have a lifetime of professional training and experience in homeopathic medicine and nutrition and want to spread my knowledge, unique experience and passion for holistic living around the world!
As a former pharmaceutical sales representative for Bristol-Myers Squibb, I have been exposed to western medicine's perspective of pathology and disease and the inner workings of the pharmaceutical industry. After transitioning to a more holistic approach to healing, I have been witness to phenomenal, even miraculous, results in the lives of myself, my children and other family members. I have watched holistic approaches recover my children from several chronic health conditions, including developmental delays, asthma, and two brain disorders: Chiari Malformation, and PANDAS (Pediatric Autoimmune Neuropsychiatric Disorder Associated with Streptococcal Infections). I have also been restored, myself, after developing asthma, depression, hypothyroidism and high blood sugar! My boys and I have discontinued all of our medications and  continue to maintain our mental, emotional and physical health without them!
I hold a bachelor's degree in Nutrition from Florida State University and worked as a product information specialist for Rexall Sundown Vitamins. I have also been trained in homeopathic medicine by The School of Homeopathy in Devon, England, and The Caduceus Institute of Classical Homeopathy in Santa Cruz, CA. I am currently continuing my education with the Expansion School for Homeopaths under Dr. Angelica Lemke, a naturopathic doctor with an international practice specializing in the treatment of children with autism and other childhood diseases. In addition to my schooling I have been mentored by several expert homeopaths from around the country and still receive mentorship on a daily basis.
But my GREATEST teachers have been my sons! After my boys developed and were diagnosed with their health conditions, western medicine failed to offer any effective treatment options (and actually worsened the situation). So I took the bold step of turning toward the world of alternative medicine where all of my wildest dreams came true: I watched my boys recover from the "unrecoverable"! During my years of immersion with alternative medicine in my own home, I researched treatment options for hours a day. I tried many different alternative treatment modalities, had more than a handful of world-renowned alternative medicine practitioners on my "team" and even blogged about the entire experience along the way (my former blog is now dormant due to the personal nature of our story). My blog and story of healing spread awareness on an international level and I was contacted by thousands of families for more information and guidance. During this time I enrolled in homeopathy school and became a moderator of several health groups on Yahoo and Facebook and have (and still do) mentor thousands of families from around the world while continuing the advanced portion of my education. I am available for speaking engagements and freelance writing assignments. You can also find more information about my homeopathy practice at StephanieNewtonHomeopathy.com. Find and interact with me LIVE on Twitter's "Periscope" App where I broadcast inspirational discussions, guided meditations and more!
I am also the founder of HolisticBroadcastCommunity.com, a group of holistic broadcasters who broadcast live during Simply Holistic Summit events.
It is my passion to spread awareness about the tremendous amount of holistic modalities available to us to help facilitate the body's natural healing abilities. So join me as I talk about anything from affirmations to apple cider vinegar! My out-of-the-box approach to life and my vast experience and knowledge of holistic medicine will educate and inspire you to live a healthier lifestyle…starting today!
Stephanie@SimplyHolisticLiving.com