Pollen. Dust mites. Pet Dander. Food!
It doesn't matter which allergen is triggering symptoms. We all know that the symptoms of hay fever or food allergies can be miserable and life-altering when they are occurring! Days off from work. Leaving family picnics early. Secondary sinus infections. Antibiotics. Emergency room visits. More days off from work! These are some of the effects of seasonal allergies and asthma.
Enough is enough!
So, what are the symptoms of environmental and food allergies? Allergy symptoms can present as itchy, watery eyes, sneezing and congestion, wheezing and hives, or even life-threatening anaphylactic reactions. In addition to these physical symptoms, some people report mental or emotional changes that can sometimes occur when allergy season hits – for themselves or their children (whether or not the sufferer is taking allergy medication).

My own experience: from severe allergy and asthma sufferer to no symptoms and no medications!
In most of my articles, I speak from a place of experience. But never is it more true than when I share my experience in conquering severe, life-altering environmental allergies and asthma! Before going fully holistic, I used to depend on allergy and asthma medications just to get through the day. And I suffered through all of their side effects including fatigue and irritability, even depression. And this was true for my oldest son as well! Boy did those allergy meds do a number on him!
Lucky for myself and my family, I learned natural ways to overcome allergies before my next son came along. Yup, another allergy and asthma sufferer in the house (in fact, he was the most severe of us all)!
So how did we overcome this atopic and autoimmune disorder?
Well it was a combination of eliminating common allergens from the house and reducing inflammatory and offending foods – even some foods which we are not directly allergic to but contribute to inflammation and histamine responses. We have also been on deeply-healing homeopathic medicine protocols through the years which has brought down overall levels of inflammation and autoimmune responses.
The natural management of hay fever, environmental and food allergies can seem like a monumental task at first, but once you identify and learn to manage the triggers in your family's environment, the task becomes rather routine. Let's first look at the elimination of environmental allergens.
Managing Your Environmental Triggers
There are many things which can be done to decrease inflammation and modify the environment of the individual who suffers from inhalant allergies.
Remember that too much stress and lack of sleep are big factors in allergy management (I can personally attest to the fact that a poor night's sleep combined with pollen exposure can mean a day full of sneezing and watery eyes the next day). Exercise, too, can help to reduce inflammation (although the pollen-sensitive individual may want to take a shower soon after spending much time outdoors).
Environmental control of airborne allergens is highly recommended among mainstream allergy clinicians and alternative practitioners alike. A true HEPA air filter
placed in the home or bedroom of the allergy sufferer can help to eliminate most of the allergens in the air during sleep (pollen, dust and dander). For someone who is allergic to pet dander, keep all pets out of his or her bedroom at night and during the day. For someone who is allergic to dust mites, encase bedding with allergy protection pillow protectors
 and allergy protection mattress pad
. And wash sheets and blankets in water which is above 130 degree Fahrenheit (the temperature at which dust mites are killed). If you can afford to do so, remove all carpeting (which harbors dust mites) and replace with wood or tile flooring instead. Otherwise, vacuum weekly (there are vacuum cleaners with HEPA filters
) and clean carpets frequently with a carpet cleaner
 as often as possible.
Last, but not least, himalayan salt lamps
, when placed beside the bed, and himalayan salt inhalers
, when inhaled daily for a period of time, have been shown to dramatically reduce allergies and asthma. The negative ions from the salt lamp attach to the positive ions in the air and cause them to fall to the floor out of air circulation. Salt lamps also have the benefit of reducing the effects of toxic electromagnetic frequencies. And neti inhalers
, a combination of himalayan salt and essential oils, are portable sticks for breathing better while on the go.
Food Management
In addition to elimination of environmental allergies, let's look at some food alterations which can help to reduce inflammatory and histamine responses.
Anti-Inflammatory Foods
Most of us have a general idea of what an anti-inflammatory diet looks like: plenty of fruits and veggies, lean cuts of meat, chicken or fish, eating the right kinds of fats (not too much), and limiting sugars, trans fats and generally avoiding dairy foods (while substituting with other high-calcium foods or a calcium supplement).
Consume Vitamin C and Quercetin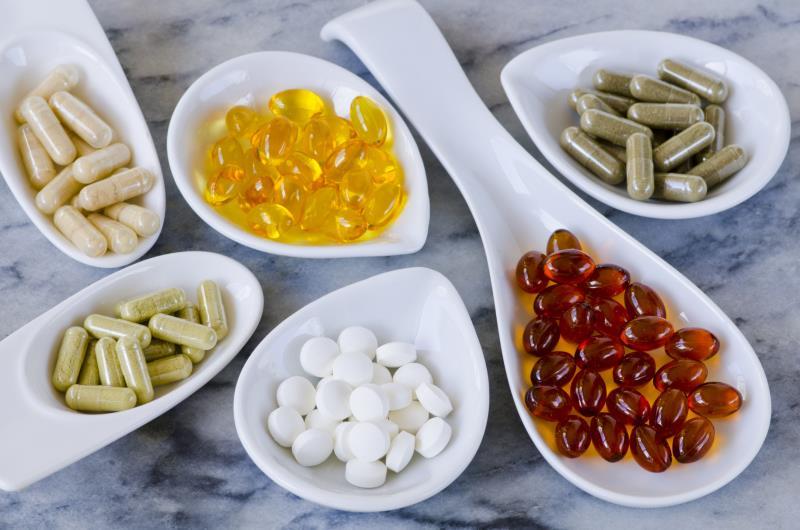 In addition to the above recommendations, consuming foods which are high in vitamin C or supplementing with vitamin C with bioflavonoids
 can be beneficial. Vitamin C is known to increase the function of the immune system, decrease inflammation and has natural anti-histamine properties. Foods rich in vitamin C include: oranges, grapefruit, brocolli, baked potato, red bell peppers and strawberries. Also, consuming foods high in the flavonoid, quercetin, can also be beneficial. Quercetin has been shown to inhibit the release of histamine and reduce inflammation, in general. Apples are high in quercetin. Some find it beneficial to supplement with quercetin
during allergy season as well.
IgE and IgM Food Allergy Tests and Treatments
While food can be our ultimate healer, for some individuals fresh fruits and veggies can make matters worse during allergy season or all year long. If you or someone in your family suffers from food allergies, it is helpful to have them tested for both IgE and IgG food allergies. These foods can be tested either by a skin-prick test or blood draw from a medical doctor, or they can be tested through various kinesthiology techniques, such as muscle testing, by an alternative practitioner.
What is the difference between IgE and IgG mediated allergy reactions? Someone who is IgE allergic to a food or other allergen will display an immediate reaction. Someone who is IgG allergic to a food will show a more delayed, overall inflammatory response (so it is not as obvious as an IgE reaction and is not as severe or life-threatening, but can lower the quality of life in general).
Other Food Issues to Consider
In addition to general IgE and IgG food allergies, some people with pollen allergies have what's known as OAS, or Oral Allergy Syndrome (also known as Pollen-Food Allergy). According to the Children's Hospital of Philadelphia website:
Oral allergy syndrome is due to a cross-reactivity between plant proteins from pollen and fruits or vegetables. When a child or adult with pollen allergy eats a fresh fruit or vegetable, the immune system sees the similarity and causes an allergic reaction. Interestingly, many patients with oral allergy syndrome can eat the same fruits or vegetables when they are cooked. The cooking process changes the protein enough that the immune system does not recognize the food as being the same as the pollen anymore…OAS most commonly occurs in people with asthma or hay fever from tree pollen who eat fresh (raw) fruits or vegetables. Other pollen allergies may also trigger OAS. (1)
OAS will not necessarily show up on a food allergy test so you will need to do some observations and research on your own.
Something else to consider with foods is sensitivity to salicylcates (which are found in some fruits and vegetables). Salicylates can also increase hay fever type symptoms. Some common symptoms of salicylate sensitivity are: itchy skin, hives, rashes, asthma, swelling or itching of eyes and lips, sinusitis and many more. Some common foods which are high in salicylates are foods with additives and preservatives and some fruits and veggies, such as: berries, red grapes, pineapples, plums, raisins, tomatoes and peppers.
And last there are foods which are known to be high in histamine. According to the Histamine Intolerance website, one should avoid foods such as: alcohol, pickled foods, matured cheeses, smoked meats, shellfish, beans, nuts, chocolate, vinegar, preprepared meals, foods with preservatives and artificial colors. (2)
It is not a general recommendation to eliminate all fresh fruits and veggies and other healthy foods which may be high in histamines or salicylates, but it is recommended that you watch for any general reactions with any foods.
Other Healing Modalities Highly Effective in Eliminating or Managing Allergies and Asthma
One of the most effective things I have done for my families' allergies is treatment with homeopathic medicine. If you are treating homeopathically or with another modality such as acupuncture or NAET (see below), the good news is that the remedies and treatments are going to keep some of this inflammation in check and over time the goal is to eliminate the allergic-tendencies altogether. Let's look at how each of these modalities can reduce or eliminate your allergic tendencies.
Homeopathic Medicine
Homeopathic medicine, when done with a qualified practitioner such as myself, will stimulate the body to heal itself, keeping autoimmune tendencies (like allergic responses) in check. In addition to stimulating the body to heal itself, a homeopath can help to target some of the more severe allergies with specific remedies made to eliminate the response to that allergen. This is almost the homeopathic form of allergy shots where the sufferer is given a minute dose of a homeopathic remedy made from (but not of) the offending allergen. This remedy can then be increased over time to "desensitize" the individual to the allergen.
A very helpful homeopathic remedy I use on a regular basis when I know that my children will be exposed to a high volume of pet dander or pollen is histaminum. And when my youngest son has been exposed to a food that he is highly allergic to and develops hives or even throat swelling, in addition to having typical life-saving measures at the ready, I grab for a homeopathic remedy called apis (it is imperative that all measures be taken in the case of an anaphylactic reaction, such as the use of benedryl, or an epipen – as directed by your doctor – and contacting emergency professionals immediately).
Acupuncture
Acupuncture can be used to stimulate the body to heal itself, as well. It can help to reduce the body's autoimmune response to the environment. Acupuncture can also be used in conjunction with NAET.
NAET
NAET, or Nambudripad's Allergy Elimination Technique, is heralded all around the world as a great way to eliminate allergens, some temporarily and some permanently. See the official NAET website to find a qualified practitioner. This technique is often done in conjuction with other healing modalities such as chiropractic or acupuncture. (3)
Essential Oils
Another intervention which can be used to alleviate the symptoms of allergies is essential oils. Two essential oils to consider are melaleuca and lavendar. Consider applying over the sinuses or to the bottom of the feet. In addition, peppermint can help to alleviate hives.
I hope that this information and these allergy-elimination tips give you some more to think about and consider in your own home and with your own family! While the natural cure of allergies can be a bit of a project for some, the benefits far outweigh the risks and side effects of life-long use of chronic allergy medications. And you will find that by getting on top of the autoimmune tendencies of allergies and asthma, you may see other autoimmune tendencies start to fall away as well.
To say informed about other natural cures as they are reported, sign up for my newsletter!
*Please see disclaimer about medical information in this article.
*This article contains affiliate links which provide a small fee to me which goes toward the cost of maintaining this website. all products I recommend have either been used by my family or are quality brands I am familiar with and trust. it is important to me that my readers have a quality experience with all products that I recommend so please get in touch to let me know about your experience!
(1) http://www.chop.edu/service/allergy/allergy-and-asthma-information/oral-allergy-syndrome.html
(2) http://www.histamineintolerance.org.uk/
(3) https://www.naet.com/Patients/whatsnaet.aspx

Follow Stephanie!