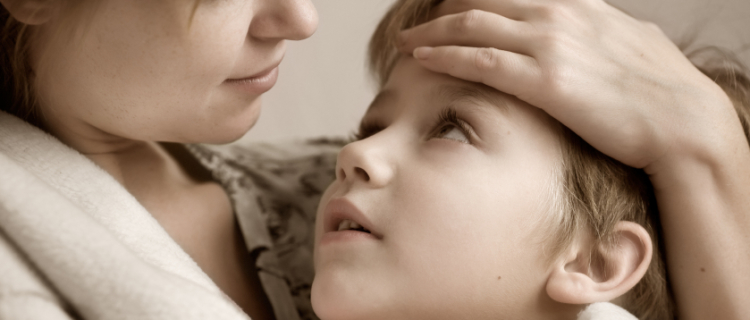 If there is one thing I have learned during the years that I was recovering my own children from chronic illnesses, and the years that I've mentored (and still do) thousands of families from around the world who are doing the same…it is this: children develop or heal best in a loving and accepting environment.
Children develop or heal best in a loving and accepting environment!
Children are all different. Children have needs that differ from one anothers'. Anyone with more than one child in the home can attest to that! Not only do children need the "energy" of love in their lives, but they need it "spoken" in their own unique language. In other words, each child has specific ways in which he resonates with or feels loved. That's where Gary Chapman, author of the book, "The 5 Love Languages of Children
", comes in: to help us learn how to love our unique children in the way that makes each of them feel loved.
The "Energy" of Love
But first, before we learn our child's specific love language, let's talk about the energy of love and its healing capabilities. According to Debbie Shelor at the Spirit of Nature website:
"Research has proven that healthy bodies vibrate at 60 MHz or higher… At high frequency, a person can experience joy, happiness, balance, unconditional love, feeling a part of all things (Creator)… Holding a high vibration and radiating love (unconditional, non-judgmental) raises the consciousness of all those you touch with your energy field."
And who is it that we touch with our "energy fields" the most? Our immediate families. I like to think of ourselves as "conduits" of positive energy or healing-love for our children. But what happens when our own vibrational frequency has broken down and we just don't seem to have much to give? Shelor says:
"Many physicians and healers, such as Deepak Chopra, M.D., Caroline Myss, Bernie Siegel, M.D., Louise Hay, and Christine Northrup, M.D. agree that almost all dis-ease is based on negative emotions and beliefs (unhealed past trauma). The only way to keep the body vibrating high is to heal the past trauma, eliminate limiting beliefs and lead a healthy physical, mental, emotional and spiritual lifestyle."
So is it really that easy? Heal thyself, heal thy child? Personally, I believe that, as parents, setting ourselves on a healing path will be a predominant factor in the successful healing and development of our children.
Maslow's Hierarchy of Needs
For another viewpoint on the importance of love, let's look at Maslow's Hierarchy of Needs. In my opinion, never is it more important to be reminded of a human's basic and spiritual/psychological needs than in the face of ill health (mental or physical). After covering physiological needs and safety needs, which make up the bottom and most important portion of the hierarchy, let's remember the next step in Maslow's hierarchy: belongingness and love. Honing in on a child's love needs is an extremely effective way to create bouyancy for the rest of the child's needs, such as cognitive abilities, self-actualization and healing!
The Five Love Languages of Children
Now that we understand the power of love, let's go back to Gary Chapman's "The 5 Love Languages of Children
" for practical ways to tailor the way we show love to each of them (Chapman also has a book geared toward teenagers, The 5 Love Languages of Teenagers: The Secret to Loving Teens Effectively
, and a book geared toward romantic love relationships, The 5 Love Languages: The Secret to Love that Lasts
).
According to Chapman, the most efficient and effective way to fill a particular child's "love tank", or emotional tank, is to know which of the love languages (and there may be more than one) makes him feel most loved. Chapman has come up with five ways in which people best experience or most resonate with love: physical touch, words of affirmation, quality time, gifts, and acts of service. Which of these do you think your child aligns with most?
Physical Touch
Hugs, kisses, massages, wrestling on the floor, snuggling while reading a book or simply a pat on the back while passing by…there are endless ways to convey love through physical touch. And Chapman reminds us that boys need physical touch just as much as girls, especially if this is his primary love language. Both of my boys rate physical touch very high on their love language scales.
Words of Affirmation
Chapman states, "In communicating love, words are powerful. Words of affection and endearment, words of praise and encouragement, words that give positive guidance all say, 'I care about you'. Such words are like a gentle, warm rain falling on the soul; they nurture the child's inner sense of worth and security."
You can get creative with words of affirmation by putting a post-it note in the child's lunch box with some encouraging words, or by having them "catch you" showing photos of them to family and friends while talking about their accomplishments. For some, words of affirmation may not come naturally but can be practiced and can become second nature after awhile.
Quality Time
For some children, this love language will be quite obvious. Chapman states, "When a child's love tank is empty and attention is the only thing that will fill it, that child will go to almost any length to get what she needs." In my own experience, I can tell when my oldest son is not getting enough of my time. He begins to act sad and angry and these are the signs that I need to cut back and carve out special time with him and give him more physical hugs, kisses and massages (his other love language being physical touch). This really makes a big difference in his attitude for the better. I even make it a point to apologize to him on the days when my schedule is hectic and try to make it up to him by stopping what I'm doing to give him a back-massage while we chat about his day before he falls asleep that night.
I find, as I think many parents do, that carving out quality time for our children is one of the toughest things about parenting. But if we are to make healing and healthy development "with love" a priority, for some of these children quality time will be just as essential as healthy diets and essential oils and all the things we do to keep our kids healthy!
Gifts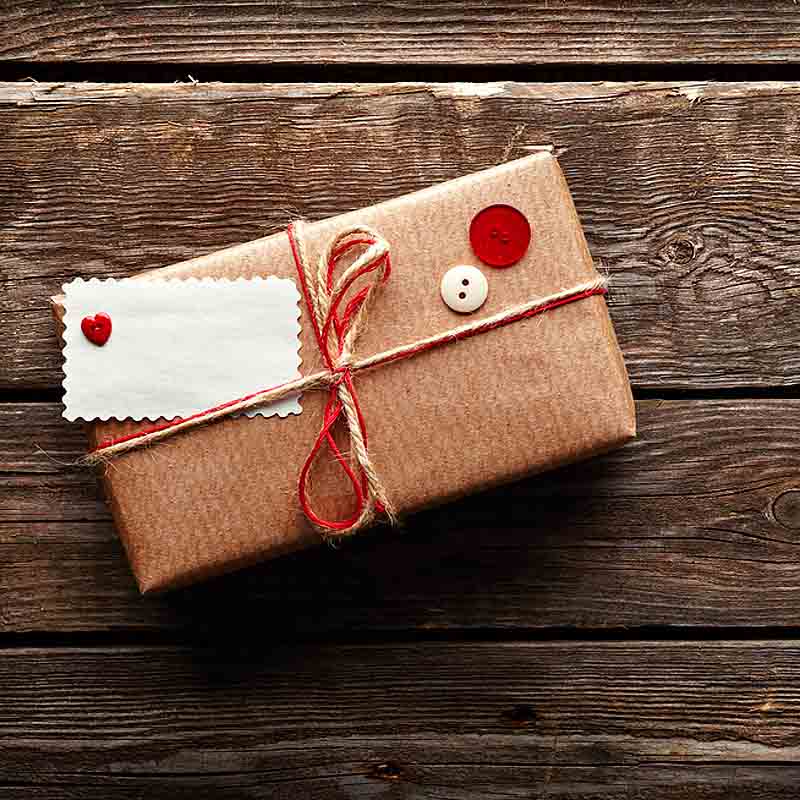 For some children, the simple act of taking the time to pick out a special gift for them means the world to them. They will relish in all aspects of the gift: the unwrapping, the element of surprise and showing off the gift to their friends. The gift will mean more to them if it is thoughtfully picked out according to their interests.
With this particular love language, however, it is vitally important that the child know that they are loved or they will view the gift as a cheap substitute for your time, hugs, affirmation and other expressions of love.
Acts of Service
Acts of service simply means that we serve our children with a giving, rather than a resentful, heart and spirit. Some children feel loved by acts of service and it is more important to go out of our way for them by promptly doing things for them that they cannot do for themselves (such as fixing a broken bicycle, or fixing a special meal that we know he or she loves). Of course this can be taken too far and the parent can then feel like a slave resulting in feelings of resentment toward the child. It is still necessary to set boundaries and lovingly help the child achieve independence as they get older. Also, one of the goals with acts of service is to teach children to go out into the world and perform acts of service for others.
How Can You Know What Your Child's Love Language Is?
With all of that said, how do we determine which of the five love languages is our child's primary love language? Well, the easiest way is to ask! For younger children, however, we may need to show love in all five love languages equally until it is obvious that one is emerging as being the most impactful, and that may take time to emerge. For some children it will be quite obvious which is their primary love language. For example, it is not uncommon for my youngest child to follow me around the house saying "play with me!" over and over again until I stop what I am doing and play! So one of his primary love languages is quality time.
Making the energy and spirit of love a priority in our homes as part of our child's healthy development will result in more rapid healing for a chronically sick child, or a child who feels secure within himself. And after all, what we put out into the world does come back around. Who doesn't need more love coming back their way?!
If you enjoyed this article and want to receive alerts about new articles AND upcoming free online Simply Holistic Summit Events (and much more), click on "Sign-up" and give me your email address! I look forward to being part of your journey toward vibrant health!
Sources:
The 5 Love Languages of Children
The 5 Love Languages of Teenagers: The Secret to Loving Teens Effectively
The 5 Love Languages: The Secret to Love that Lasts
*This article contains affiliate links which provide to me a small referral fee, at no additional cost to you 🙂

Follow Stephanie!