There is something about getting out of town for the summer that delights kids – and adults – of all ages! We've worked hard all year, maybe we've endured "unendurable" temperatures throughout the winter, and now it's time to release all responsibilities and R-E-L-A-X! But as the first day of R & R comes to a close, we discover we are being faced with one or more of the five vacay "make-or-break" situations:
Sunburn. Bug bites. Gastrointestinal distress. Interrupted sleep. And, the dreaded, hangovers!
But, never again! Read on for several tips to prevent or combat each of these vacay-threatening situations.
1. Sunburn
Many people have heard that increasing your dosage of antioxidants, such as vitamins A, C and E, can help to prevent sunburn in the first place. But most don't know about the powerful effects of homeopathic remedies which can prevent or even reverse this situation!  Consider homeopathic remedies such as urtica urens
, cantharsis, calendula lotion
or arnica
! I have first-hand experience with arnica and I can tell you it can make a difference between having to stay in the shade with long sleeves on for the rest of your vacation, or getting right back out there (natural broad spectrum sunscreen
in hand, of course). Some apply these remedies topically, I find it easiest to pop a few pellets in water and drink a few times per day until the burn subsides.
2. Bug Bites
Nothing ruins an invigorating nature walk or lovely beach visit like bug bites! So let's start with prevention, shall we? Many stores now carry DEET-free, natural bug spray
. And if that doesn't do the trick, take a look at homeopathic remedies such as ledum
and apis
. For most people, ledum will take down the sting and itch of a bug bite (I can personally attest to the soothing relief of ledum for fire ants and mosquitoes!). But for those who have stronger reactions to bug bites (such as a systemic case of hives), give apis a go! Apis is especially suited for bee stings that swell quite a bit.
3. Gastrointestinal Distress
Constipation. Diarrhea. Upset stomach. Never let them slow your vacation down again!
There are several factors involved which can make constipation more likely during a get-a-way! An I'm-on-vacay-and-I'm-not-eating-salad-or-holding-back-on-the-liquor-or-caffeine kind of mentality, for one. Or how about the common position: I'm-on-vacay-and-don't-have-time-for-the-gym. And one we're all familiar with…I'm-on-vacay-and-I-can't-quite-seem-to-find-a-private-bathroom!
All odds are against a free-flowing gastrointestinal tract when we are away from home, so let's head it off at the pass – before even leaving home! 24-48 hours before leaving your house, start yourself on higher than normal doses of magnesium citrate
 and vitamin C
 (check with your doctor first), both known to increase GI motility and "elimination", if you will. And pack the glycerine suppositories
, for crying out loud! Because nothing ruins an all-day snorkeling excursion, a hike in the woods, or some long-awaited intimate time with your partner like constipation and bloating!
And what causes diarrhea and upset stomach while on vacation? Usually exposure to foodborne bacteria (or unclean water). Have a homeopathic remedy called arsenicum album
on hand to stop it in it's tracks! I can personally attest to this little gem!
4. Interrupted Sleep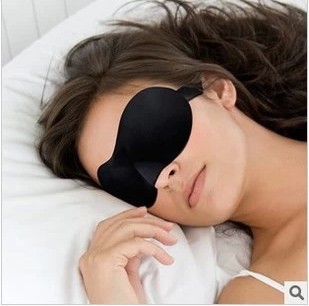 Jet lag. Your kids. People who snore. Other people's kids. Noisy hotel staff.
And did I mention…KIDS?!
These are some of the factors which can create sleep deprivation faster than you can say snooze alarm! Invest now in a "white noise" app for your phone which has several sounds to choose from, such as ocean sounds, thunderstorms, rainy days, freight trains, and yes…white noise! And to block out sunlight, pick up a sleep mask
(which helps your brain to produce melatonin by blocking out light). And last – this is going to sound familiar – arnica! Yup, I mentioned arnica for sunburns. But did I mention what it can do for jetlag and exhaustion? Arnica for jet lag. Try it!
5. Hangovers
I know, I saved the best (or the worst!) for last. So you're on vacation and you've had a little too much fun on your first night! Your liver is NOT used to this level of intoxication!
Help! Your liver needs help!
First, consider taking two activated charcoal capsules before going to sleep for the night. This will absorb other toxins in your gastrointestinal tract so that your liver can focus on processing alcohol. And boy could I tell you stories about a homeopathic remedy called nux vomica. But I won't, they are my little secret, so you will have to take my word for it! Nux vomica can stop a hangover in its tracks. But the sooner you start it the better…and honestly if you've had THAT much to drink, your body may NEED to eliminate the alcohol and you're just going to be hugging the "porcelain throne" for a few hours. You can pass the time by THANKING your body for doing its job in saving your sorry butt!
I know. It's not funny!
Nothing is funny when you are "revisiting" all that you injested the night before! But when you are done eliminating the toxins that you injested, seek out an electrolyte beverage to restore your cells with sodium and potassium, it will allow you to perk up much more quickly than just carbs and fried food! See Episode 4 of The Holistic Life, Unscripted for a couple of yummy and natural electrolyte beverage recipes.
So next time you pull out the suitcases and make your packing list, add in some of the remedies listed above to make your summer vacation healthy, safe and FUN. You'll find a new level of enjoyment in your "vacation-vices" for years to come!
*This article contains affiliate links, which provide a small referral fee to me at no extra cost to you. This fee goes toward the cost of maintaining this website and I appreciate your support in this way 🙂 
*This article contains health-related information, please see disclaimer.

Follow Stephanie!