The benefit of sitting in one position when, quite frankly, there is so much else to do…can be difficult for some people to grasp. But consider the fact that science has proven that our brainwaves move into a healing state during meditation, and you just might start thinking about this sitting thing as one of the most beneficial "non-activities" you've ever considered.
After all, a healthy brain is a creative brain. A more productive brain. A more energized brain.
I'm going to provide four ways you can enter deeper into a meditative state so that you can achieve a more creative, productive and energized brain! But first, let's look at the confirmed benefits of meditation.
So, what can meditation do for you?
Well, let's look at the research. Studies confirm that the following benefits will follow a meditation practice: decreased fatigue and anxiety, and increased mindfulness, visio-spacial processing, working memory, executive functioning and sustained attention…for starters! (1)
And by the way, let's remember that science is confirming, more and more, strong evidence of a mind-body connection. So get your mental and emotional status right, and the body will follow.
Let's look at a controlled trial comparing mindfulness meditation, somatic relaxation training and a control group (a group with no intervention). This trial indicated that both meditation and relaxation training resulted in reduced distress and improved positive mood. However meditation outperformed the other groups in the areas of reducing distractive and "ruminative thoughts" (repetitive thoughts) and behaviors. (2)
Think generalized anxiety. Paranoid thoughts. Obsessive thoughts. Now imagine a mind clear of them!
The evidence for the benefits of meditation keeps on mounting, yet getting into a "meditative state" remains elusive for some. In addition to possibly enrolling into a meditation online course, read on for four tips and tricks to get your mind there.
1. Yoga: prepare the body and mind to dive deep.
Yoga has a way of loosening up the body, clearing out stagnant or negative energy and lowering cortisol levels (thereby reducing stress levels)…all helping prepare your body and mind for the "stillness" required for meditation. Whether you do a full yoga session of yoga poses, or 5-10 minutes of sun salutations, any amount of yoga can calm the nervous system enough to get into a deeper state of meditation (and activate healing, alpha waves of the brain). If you have no experience with yoga, see my yoga article with resources to get you started.
2. Guided Meditation: something to focus on to distract you from your thoughts.
If you find it difficult to clear your mind of all thoughts during meditation, consider guided meditations. Consider purchasing a meditation app which offers guided meditations of various themes. Or even search on YouTube for themed guided meditations. For example, if you've recently experienced loss and are suffering from grief, there are meditations to help you process grief more quickly. Or if you are starting a new business and would like to conquer fear in order to manifest wealth and abundance, consider a "root chakra" clearing meditation (the chakra located at the base of the spine which represents areas of security and basic needs). There are guided meditations available for almost any circumstance or mind-state.
3. Chanting: another way to keep your focus.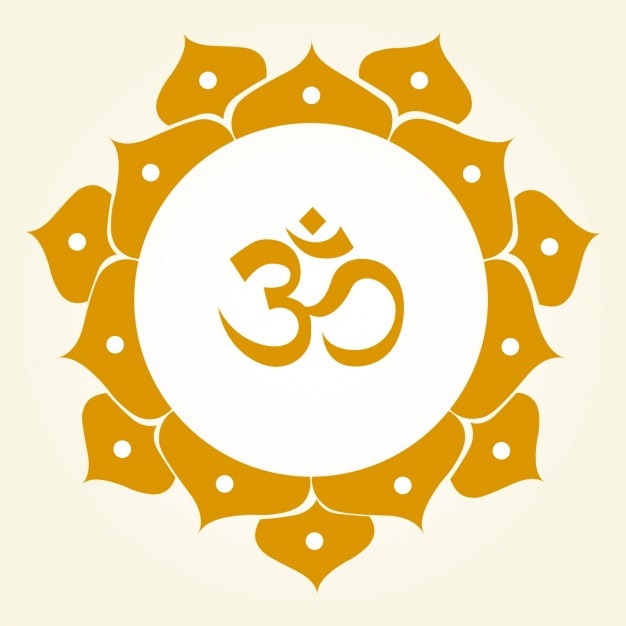 Perhaps repeating a chant or mantra during meditation would help keep your mind clear, or is more your style. Some people consider chanting to be "strange" or even "sacrilegious". But there is actually research backing the mechanism behind and the beneficial effects of chanting. Let's look at the potential clinical benefits of "OM" chanting, for one example. A well-structured study, using healthy male volunteers between the ages of 25 and 39, found that the OM chant produced results (confirmed with fMRI testing) similar to that found in vegas nerve stimulation treatment used in depression and epilepsy:
The neurohemodynamic correlates of 'OM' chanting indicate limbic deactivation. As similar observations have been recorded with vagus nerve stimulation treatment used in depression and epilepsy, the study findings argue for a potential role of this 'OM' chanting in clinical   practice. (3)
In addition to alleviation of depression and potentially epilepsy, some believe that chanting stimulates blood flow to nearby organs such as the thyroid, potentially stimulating healthier function and thyroid hormone levels.
So, before you dismiss chanting as "woowoo" medicine, take a look at the science and give it a go!
4. Group meditation: amplify and deepen the state.
Anecdotally, a strange phenomenon has been reported about group meditation. Some of my most profound meditation experiences and more long-lasting results have occurred during and after group meditation (whether in person in a room full of people, or joining or leading live, online group meditation sessions). In addition, other meditators have reported experiencing a deeper state of meditation when performed in a group setting (some say bordering on euphoria). As Deepak Chopra states, in reference to group meditation:
…meditators in groups often report that they feel less alone and more connected to others. Their practice feels deeper, tapping into a more profound silence than they experience on their own. (4)
While science may not have the means yet to explain such an experience, it doesn't hurt to try it for yourself to see if you experience similar results. Something tells me you just might!
So if you've never tried this powerful energetic healing modality called meditation, or have had difficulty "getting it", I hope this article has given you some ideas and tools to successfully give it a go. Meditating for just 15 minutes a day or a few times a week just may be enough to give you hours or days of mental, emotional, and physical benefits!
Namaste and ommmmm 🙂
If you enjoyed this article, sign up for my monthly, inspiring newsletter. All about simply…holistic…living!
Resources:
(1) http://www.ncbi.nlm.nih.gov/pubmed/20363650
(2) http://www.ncbi.nlm.nih.gov/pubmed/17291166
(3) http://www.ncbi.nlm.nih.gov/pmc/articles/PMC3099099/
(4) http://www.chopra.com/ccl/the-power-of-group-meditation

Follow Stephanie!