December is almost upon us and the holiday invitations are arriving in the mail. Your party attire is picked out, your holiday shopping checklist is in order and you've scheduled your haircuts and highlight appointments accordingly! You're even trying to stick to an exercise routine to stave off the "Holiday 15" (pounds, that is) that you know can creep up on you. But have you made a plan to keep your health and energy up to minimize the effects of overindulgences, stress and lost sleep? Do you know how you are going to handle "Grumpy Gramps" when he starts in on one of his "get a real job" or "stop dating that loser" or "learn to discipline your kids" lectures that you hear every year? Read on as I take you through six tips toward guilt-free and healthier holiday indulgences! This is no eat-salad-and-drink-plenty-of-water-while-everyone-around-you-binges-on-food-and-alcohol article. No! This article is jam-packed full of real-life detox hacks for real-life indulgences that take place around the holidays.  So, ho-ho-ho, let's go!
Start preparing now to head-off the effects of increased alcohol consumption!
Consider starting Vitamin C and Milk Thistle now to get your liver in tip-top shape for the holidays if you know you will be consuming more than your average amount of alcohol:
Vitamin C is known to reduce the oxidative stress that alcohol can cause to your liver (by raising glutathione, an antioxidant responsible for supporting liver detox, according to a study published in The American Journal Of Clinical Nutrition). Daily Vitamin C will help to keep your immune system strong through December's indulgences and loss of sleep. Vitamin C is a water soluble vitamin, which means it will not be stored in the body and cannot be overdosed. An effective amount to start with is 500-1000mg, however it can be taken up to what medical professionals call "bowel tolerance". You see, Vitamin C can soften the stool, so take as much as you want up to the amount that will give you diarrhea. But don't overdo it, the last thing you want to cause is dehydration before the festivities even begin!
Milk Thistle is an herb with an active ingredient called Silymarin. Silymarin has shown some promising benefits to the liver and the kidneys in early research. As with any herb, you will want to look for a product which is a "standardized extract". "Standardized" means that each capsule contains the same amount of the active ingredient (in this case, silymarin), and "extract" means that the active ingredient has been extracted and concentrated for better potency and efficacy. It is also a good idea to "start low and go slow" with milk thistle, so as not to overwhelm the body by detoxifying too rapidly. For example, if the package instructions suggest that you take two capsules per day, perhaps start out with one capsule every day (or even every other day) and work up from there.
And this just wouldn't be a "Simply Holistic Living" tip if I didn't mention: set up your Uber App or designated driver now! There is no reason in this day and age to add in the complication that drinking and driving can bring into our lives (and besides…I want you to be around in 2016 to continue reading my blog, ok?). Party smart…stay safe!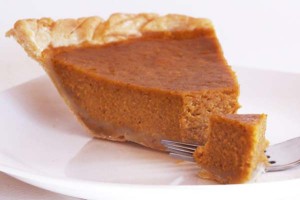 Detox during the festivities!
Chromium picolinate, activated charcoal and nux vomica can help to decrease the effects of overconsumption of carbohydrates and alcohol. Have them on hand and take if the need arises!
Chromium Picolinate So you get to one of your events and the food display is absolutely tantalizing. One half of you is already feeling guilty, while the other half of you can't wait to dig in! This is the point where you want to consider what chromium picolinate can do for you. Multiple studies have shown that chromium picolinte can improve "glucose metabolism", a fancy way of saying that it can lower blood sugar. There is also some anecdotal evidence that chromium picolinate can work as weight-loss or sports-performance aides. So as you are taking those first few bites of food, go ahead and take a tablet of chromium picolinate to assist your body in utilizing the carbohydrates optimally, while minimizing the "storage" that your body would normally do with the overconsumption of carbs. But don't allow this "crutch" to make you think that you can REALLY overdo it, or you will just be spinning your wheels!
As the night carries on, you may find yourself reaching the point where you have had enough alcohol to give you a nice "buzz".  But we've all been there…that state of euphoria where our judgement is impaired by the alcohol and we want to have "just one more drink!". If you overdo the alcohol, consider activated charcoal and nux vomica.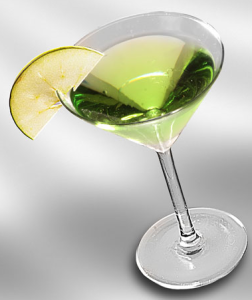 Activated charcoal is a supplement that can help to eliminate toxins from the intestinal tract and carry them out of the body. While most studies show that activated charcoal does not absorb alcohol, it does absorb other toxins that your liver later has to eliminate (including, but not limited to, the byproducts of yeast and bacteria many of us have in our gastrointestinal tracts to one extent or another). By decreasing the toxic load in the intestinal tract, this keeps the toxins from being reabsorbed back into the body, thereby giving the liver less to deal with during alcohol consumption. Activated charcoal comes in capsules and powder form. Follow package instructions but be sure that you take it two hours before or after any medications or important nutritional supplements, as they will be partially absorbed by the charcoal.
Nux vomica is a homeopathic remedy which is also helpful for preventing or decreasing a hangover which is already taking place. It can be helpful for nausea, headache and even fatigue associated with hangovers. Since homeopathic remedies are made up of energy or nanoparticles, it can be absorbed right through the mucous membranes in your mouth so you can take it within a few minutes of activated charcoal (and it will not be absorbed by the charcoal). Most healthfood stores carry the potency called 30c, which is fine for a mild to moderate hangover. Follow package instructions, or consider placing a few pellets into two ounces of water and sipping it over a few minutes before going to sleep. If you are very nauseous, then allow the pellets to dissolve in your mouth and continue taking as instructed until you feel better. I have witnessed and experienced some head-turning results with this one! Use it properly and you will be convinced that this is one remedy you will want to keep around!
After the event: more liver support and rehydration.
Now comes the time to support your liver in eliminating whatever alcohol and toxins are left from the night before. If symptoms are moderate to severe, another dose or two of nux vomica could help you get back on track.
B-Vitamins   The consumption of alcohol (a diuretic) means that not only have you lost water, but you have also lost nutrients such as B-Vitamins. While there is not enough evidence to prove that taking your B's during a hangover will cut it short, there is plenty of anecdotal evidence. B-Vitamins, like Vitamin C, are water-soluble and will not be stored in the body and cannot be overdosed. However, stick with the package instructions.
Lemon essential oil has also been shown to support liver function. This can be applied to your skin  following package instructions or consider applying every 30 minutes until you are feeling more yourself. In addition, you could diffuse this oil for all day support and a pleasant, uplifting scent!
As I stated, alcohol (and caffeine) tends to act as a diuretic, causing your body to lose fluids and potentially cause dehydration (which will contribute to the symptoms of a hangover). Now it's time to replace those fluids and electrolytes!
Homemade Natural Electrolyte Beverage  I created and "tested" this natural electrolyte beverage in my own kitchen! It has the perfect balance of sweetness and tartness to help mask the saltiness. It will not only rehydrate you, but will also further support the liver (due to the lemon juice):
8 oz. warm filtered water
fresh lemon juice from 1/2 of a lemon
1 tsp. raw honey
pinch of sea salt
pinch of himalayan salt
Be sure to heat the water before adding the ingredients. If you only have one type of salt on-hand, just use a pinch or two of that. If you don't have lemons on hand, but you do have lemon essential oil, use one drop of oil instead of fresh lemon juice.
What makes this such a great electrolyte replacement? The lemon juice contains potassium and the sea salt contains sodium. The addition of himalayan salt is an added bonus with 84 minerals and trace elements to give your cells a boost. And the health benefits of raw honey are innumerable, which makes it the perfect sweetener for this beverage! You may even consider replacing your usual (potentially toxic) electrolyte beverage and taking this one to the gym next time! Not only would you stay hydrated but you would also stay energized and receive the added benefit of the additional nutrients this beverage provides.
Address sleep deprivation!
If your main issue after a night out is lack of sleep, and you don't have time for a quick catch-up nap, try to avoid the overconsumption of coffee (especially if you had been drinking the night before and are potentially dehydrated, as coffee will further dehydrate).  Instead, try these suggestions to get you through your day:
Rhodiola rosea (also called Arctic Root) is an adaptogenic herb which is helpful in addressing fatigue and exhaustion. As I stated with milk thistle, and any other herb, make sure you purchase a "standardized extract" of the herb and follow package instructions.
Fresh Vegetable Juice  If you are into "juicing", consider making yourself a tall glass of fresh vegetable juice to help energize your cells and detoxify your body. If you are experiencing any nausea from overconsumption of alcohol, add fresh ginger root. And remember, fresh juice is best consumed on an empty stomach for optimal absorption of nutrients (then wait about 30 minutes before eating).
Arnica montana is a homeopathic remedy often recommended for jet lag, due to its ability to address that sore, bruised feeling our bodies may feel after a night or two of impaired or lost sleep. Use a 12c or 30c potency and follow package instructions (or add to a couple ounces of water and sip for a few minutes).
Cocculus Indicus (12c or 30c) is another homeopathic remedy for sleep deprivation when the loss of sleep is causing you to feel out-of-sorts with a lack of ability to concentrate. Penny Barron, author on the website, AurumProject.org, describes the research published which shows the effect cocculus had on sleep-deprived rats:
Neuroscience Journal published an article about a plant-derived nanoparticle treatment (that is, a scientific term for a homeopathic remedy) for the treatment of sleep deprived rats. The study used a well known remedy called Cocculus indica 30c. Ask any homeopath and they will tell you that this is a great remedy used for, amongst a number of other things, the unfavorable effects of sleep deprivation…here is a wonderful paper demonstrating the ability of a homeopathic remedy to perform brilliantly within the bounds of the double blind, placebo controlled trial. For a copy of the trial itself, please see the link below:
(As a side note, a homeopathic remedy called Coffea cruda is great for the jittery effects of too much coffee. Just in case you over-do it!)
Reset blood sugar levels after carbohydrate overindulgences.
If there was one thing I learned from my post-partum, South Beach Diet days (which worked brilliantly to help me lose weight after my first pregnancy), it was that the first food we consume in the morning will help to stabilize our blood sugar (and therefore cravings) for the rest of the day. After a night of over-indulgences with yummy carb- and sugar-filled dishes and desserts, start your day off with some protein, especially if you are craving a carbohydrate to quell the nausea you may feel from a night of drinking. By eating protein and healthy fat with your carbohydrate you will slow down the digestive process which means you won't experience a spike in blood sugar…which would create a spike in blood insulin levels…which would inevitably cause you to crave more carbs later in the day. This creates a cycle of blood sugar spikes, insulin spikes and carb cravings that is difficult to escape. Start your day off right and avoid the cycle altogether!
Detoxify any negative emotions you are still carrying from your holiday gathering.
Lastly, and you will hear me say this time and again in my articles, there is nothing more toxic than residing in a negative emotional state. If your holiday gathering has brought feelings such as guilt (due to "cheating" on your diet or over-spending), anger (confrontations with difficult friends or family) or a resurgence of grief (from a recent or even distant loss), deal with those negative emotions sooner than later. There are several practices which can allow you to deal with and move through these emotions in a healthy manner.
Yoga or Other Exercise   I love yoga. Let me say it again. I "heart" yoga. One more time. I absolutely love what yoga can do for our minds, bodies and souls! And this is not the last time you will hear me say it! Pop in a DVD, download a session or two from a website, or treat yourself to a membership at a local yoga studio. Yoga can clear out negative emotions (the energy of which we store in various areas of our body) in a way that other forms of holistic medicine cannot reach. And it has been proven to enhance our ability to withstand stress (which we have an overabundance of during the holidays). And the physical benefits are unmatched by any other form of exercise! More on that another day…
Meditation    For those who find it difficult to clear their minds for meditation (me me me!), I recommend starting with a guided meditation (there are plenty on YouTube). You can even find one specific for the emotional state that you are in! Meditation is another energy practice which is useful for clearing negative emotional states and freeing up your energy and creativity for something more productive and fun!
Ignatia Amara is a homeopathic remedy for suppressed grief. I have had experience with almost all homeopathic remedies that I suggest, but this is the one I have the most experience with and I can tell you that it can mean the difference between wallowing in a state of suppressed grief or moving forward with your life! Use a 12c or 30c potency as stated on the package directions, but for no more than a few days. One dose may be enough to pull you from a state of grief, if so discontinue use. Also discontinue if you notice an increase in symptoms.  It is important to hire a trained homeopath for long-term homeopathic treatment for chronic conditions.
With these six tips, I hope that you enjoy your time with your friends and loved ones, celebrating a season of giving and love! Remember, do your best to enjoy food and drink in moderation, but don't wallow in an unhealthy state of guilt if you overdo it. Life is too short, and there are plenty of "hacks"! 🙂
Disclaimer: The information contained on this site is intended for educational purposes only and is not a substitute for advice, diagnosis or treatment by a licensed physician. It is not meant to cover all possible precautions, drug interactions, circumstances or adverse effects. You should seek prompt medical care for any health issues and consult your doctor before using alternative medicine or making a change to your regimen.

Follow Stephanie!